Meet Our Instructors
All of Bikram Yoga Hazel Dell's instructors are Bikram-certified, boasting over 50 years cumulative experience teaching and practicing Bikram's beginning yoga class. We are committed to bringing you the best yoga experience possible. Most importantly, this studio operates with integrity to assist you in reaching your individual goals. Our mission is to create a space where you can access and apply the yoga to your life for lasting positive change.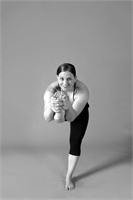 When you come in to take Mica's class you will experience a compassionate and dedicated class. You are welcome here to come in a transform your life. I found this Yoga after breaking both of my ankles. Yes, at one time...as a professional athlete, a USASA freestyle snowboard champion and 2000 x-games participant, I learned both the potential of the body and the need for maintenance and care. I created this yoga space so you will be encouraged to learn and reach new limits. I give individual corrections to push your limits and welcome you to go at your own pace, just as I do when I practice. I have worked as a Wilderness Guide, a Hypnotist, a Counselor, and a personal Coach. This studio is my dream come true. So come on in and enjoy it with me!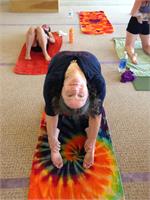 Kay has been a pillar in this yoga community for the better part of a decade. She is a teacher dedicated to helping other face the challenges of their lives with this yoga as a catalyst for growth. Kay is a fountain of information as to how this series can bring health, vitality, and medical benefit to your body.