Diana Aldeguer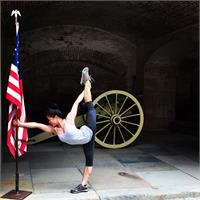 What I love about teaching Bikram yoga is the energy of students sincerity to do their best.
It spins around full circle as the energy of my teaching gets instill by the energy of the student, and each seems to inspire the other.
Making this connection in each class I teach is an honor each time I get to do it, sharing their energy with me and sharing their energy with each other and I look forward to make that connection with you when you take my class.
See you on the mat!
Diana Aldeguer
Diana Aldeguer is currently not instructing any classes.