Staff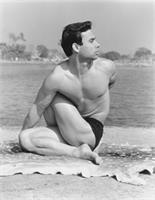 Come on in and take Cheryl's class! Her sweet voice will sooth you into the deepest stretches. In her class you will receive information about your yoga practice from a holistic approach. Cheryl's class is grounding, energizing, and you're going to feel great!
Staff instructs the following:
The intention of Yin yoga is to improve the health of the connective tissue, especially around the joints. To do this we apply gentle physical stress to the targeted area with controlled stretching. The poses are on the floor & are held up to five minutes in duration. Props can be used as needed. This class is appropriate for beginners and all levels of students and is a nice complement to the Bikram class. Yin yoga is a quiet practice that includes beginning meditation & final relaxation.