Yin Yoga - 75 minutes, Not Heated
This class is taught by: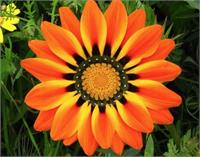 When you take Suzanne's class you will get a lighthearted jovial class with inspirational anecdotes seeded in her vast experience teaching yoga for over a Decade. She is authentic and open and will meet you where you're at. Her sweet and motivating ways of teaching will make it seem like the class just flew by! To teach you the best class she Draws on her expertise as both a Yoga teacher/ pervious owner of 3 successful studios and a licensed Massage Therapist and body worker.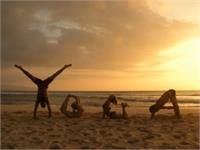 The intention of Yin yoga is to improve the health of the connective tissue, especially around the joints. To do this we apply gentle physical stress to the targeted area with controlled stretching. The poses are on the floor & are held up to five minutes in duration. Props can be used as needed. This class is appropriate for beginners and all levels of students and is a nice complement to the Bikram class. Yin yoga is a quiet practice that includes beginning meditation & final relaxation.
Upcoming classes: