FAMILY YOGA CLASS
This class is taught by: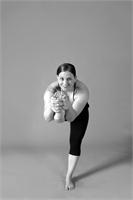 When you come in to take Mica's class you will experience a compassionate and dedicated class. You are welcome here to come in a transform your life. I found this Yoga after breaking both of my ankles. Yes, at one time...as a professional athlete, a USASA freestyle snowboard champion and 2000 x-games participant, I learned both the potential of the body and the need for maintenance and care.
I created this yoga space so you will be encouraged to learn and reach new limits. I give individual corrections to push your limits and welcome you to go at your own pace, just as I do when I practice.
I have worked as a Wilderness Guide, a Hypnotist, a Counselor, and a personal Coach. This studio is my dream come true. So come on in and enjoy it with me!
THIS CLASS IS FOR EVERYONE IN THE FAMILY. THIS IS YOUR CHANCE TO INTRODUCE FAMILY AND FRIENDS TO THE STUDIO IN A NON-HEATED ENVIRONMENT. CHILDREN ARE WELCOME. 60 MINUTES. NOT HEATED. BRING A MAT, TOWEL, AND WATER IF YOU LIKE. WEAR COMFORTABLE CLOTHING. WE WILL PRACTICE THE TRADITIONAL BIKRAM YOGA POSTURES. IF YOU HAVE A MEMBERSHIP YOU ARE WELCOME TO USE IT FOR THIS CLASS. DROP-IN $17. CHILDREN UNDER 18 $8.50. 3PM-4PM.
Upcoming classes: